Reflections from a
P-TECH Poland School Director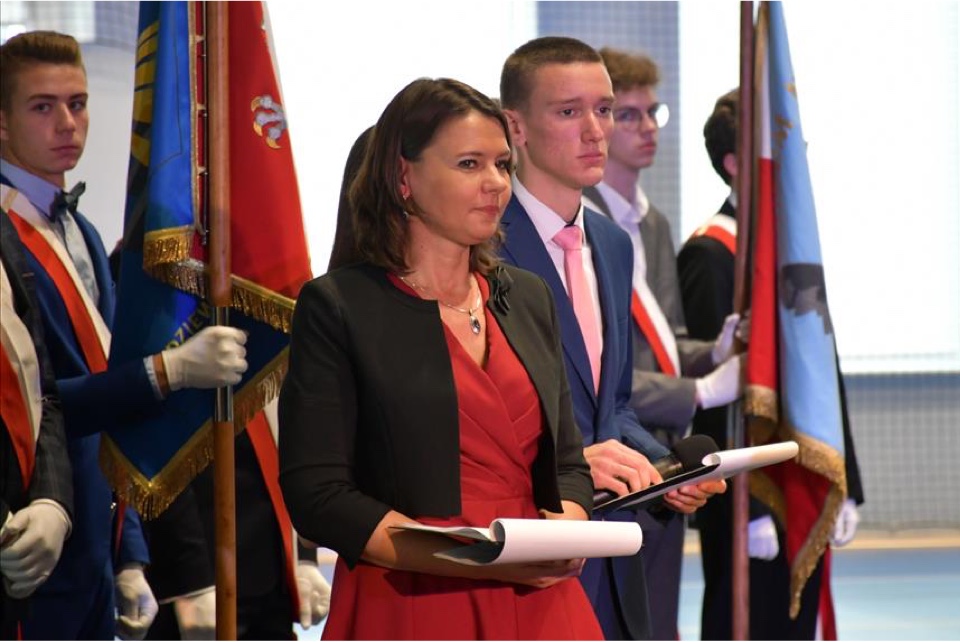 How would you describe the experience for students to participate in the NOSPR AI project?
The participation of students in the NOSPR AI project is a great honour, due to the cooperation with companies of international reach and the fact of participating in an event of the 21st century. Training of the artificial intelligence, i.e. NOSPR AI solutions, created the opportunity to learn about the technology of the future, and indicated areas of vocational education that will be necessary in the work of an IT specialist in the coming years.
Is artificial intelligence technology an interesting area of study for students?
Artificial intelligence is a future-oriented branch of computer science that interests students very much, due to its uniqueness. Artificial intelligence was mainly associated by students with e.g. smartphone applications. Thanks to the NOSPR AI project and vocational education, students learned about its application in practice. This area of interest goes beyond the possibilities of school education, which is why it raises so much interest.
How wouldyou describe the first, pilot year of operation of the P-TECH program in ZSTiO No. 2?
P-TECH provides young people with support in the development of their scientific, technical and professional skills needed on the 21st century labor market and in further education. The program is anexample of making the best use of a multilateral partnership in which students can develop, also in the work environment.
During the implementation of the program, the students' potential was strengthened by instilling in them an idea of continuous improvement, based on ambition and high expectations, so that students feel that they are "on a good path to make a career" from the beginning of the P-TECH Program. Mentoring turned out to be indispensable support in this respect -care of an IBM employee overstudents, as well as the opportunity to observe their instructor in his business environment (job shadowing). The benefits of cooperation with IBM include: raising the level of practical vocational training, shaping key competences, access to the latest technologies, popularizing the professions necessary for the local and regional labor market, exchange of experience, improving vocational teachers, co-organizing ventures that motivate students to develop professional competences, support during crisis situations, e.g. during a pandemic. The program is implemented in accordance with the assumptions of IBM employees, who have been making a huge effort during its accomplishment, being of support for students, teachers and the management team of ZSTiO No. 2.
– Aldona SkubiszewskaSchool Director, Zespół Szkół Technicznych i Ogólnokształcących nr. 2