Community colleges work closely with High School and Industry Partners to align and strengthen the relationship between school and work. The associate in applied science degrees offered in P-TECH schools are determined early in the planning process, based on the skills and knowledge needed to succeed in the identified career pathway.
How it works
Typically, there should be a choice between a maximum of two degrees.
Limiting the number of AAS degrees or majors provides greater structure and support for students. With the pathways clearly defined, the school and partners can focus on how best to support students in succeeding in the coursework and deepening student experiences in the workplace.
Students are able to move together through the program in a mutually reinforcing way. Teachers are free to focus on the skills students will need to develop as they work through the program. This leads to greater achievement and higher rates of program completion.
The content of the high school and college courses is also carefully sequenced, so that students move seamlessly through the program at their own pace. While all students at the school move through the same courses, the timing of that progression through the course sequence will depend on a number of factors. These factors include proficiency benchmarks determined by the college, in collaboration with the High School Partner. High-performing students may be able to move through the program more rapidly, graduating in four or five years, rather than six. Other students will benefit from the full six years of support.
Finally, student progression should also take into account the importance of maintaining student cohorts throughout the educational program.
P-TECH students must complete all required college courses and their prerequisites, as determined by the relevant college department or division.
College deans and faculty participate in the school's curriculum planning and development, and in co-teaching, mentoring, and tutoring activities. In addition to college leadership, such as the provost and academic deans, and faculty, P-TECH schools also interact with tutoring centers, the registrar, bookstore, library, student advisors and support offices at their partner college.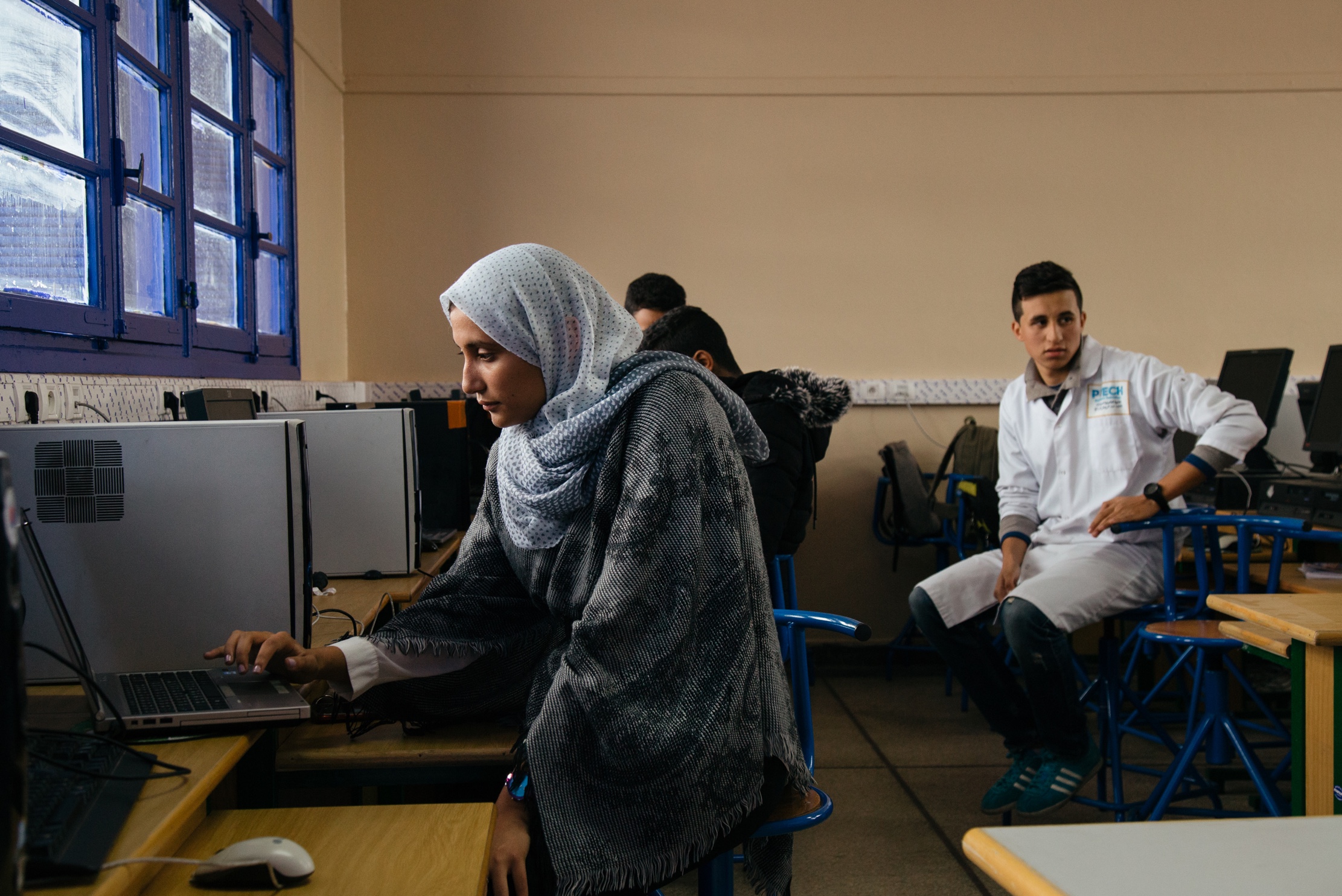 ---
Successful College Partners
Assign a college liaison, an employee at the school full-time to implement commitments
Have a curriculum that integrates college courses with high school coursework, to enable students to earn a high school diploma and a postsecondary degree
Collaborate with Industry Partner to map college coursework to skills required by the industry
Have faculty committed to working with high school teachers to support students' transition from high school to college
Offer a no-cost Associate in Applied Science degree(s)