Teachers can use this section to assist students during the registration process.
Bulk Registration Method
Students will receive the following email after an admin has bulk registered them on SkillsBuild for Students.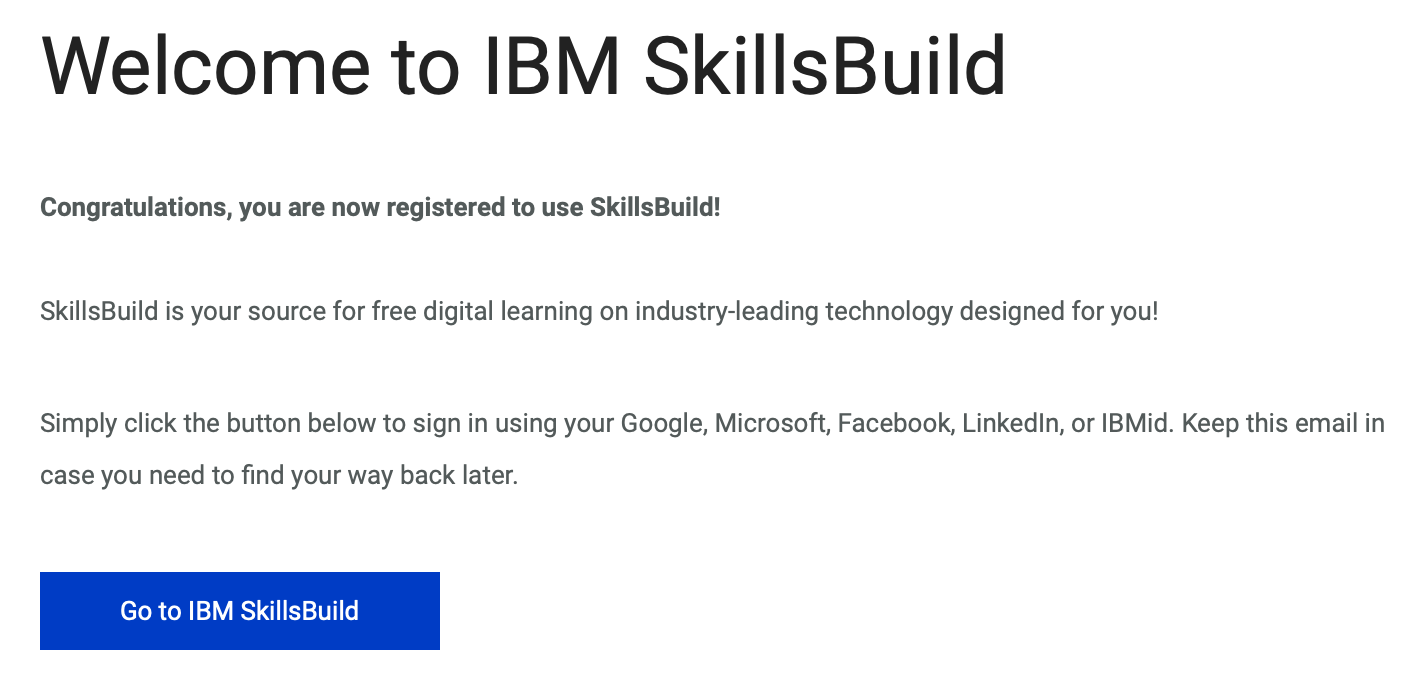 After clicking on "Go to IBM SkillsBuild" students will be directed to this page: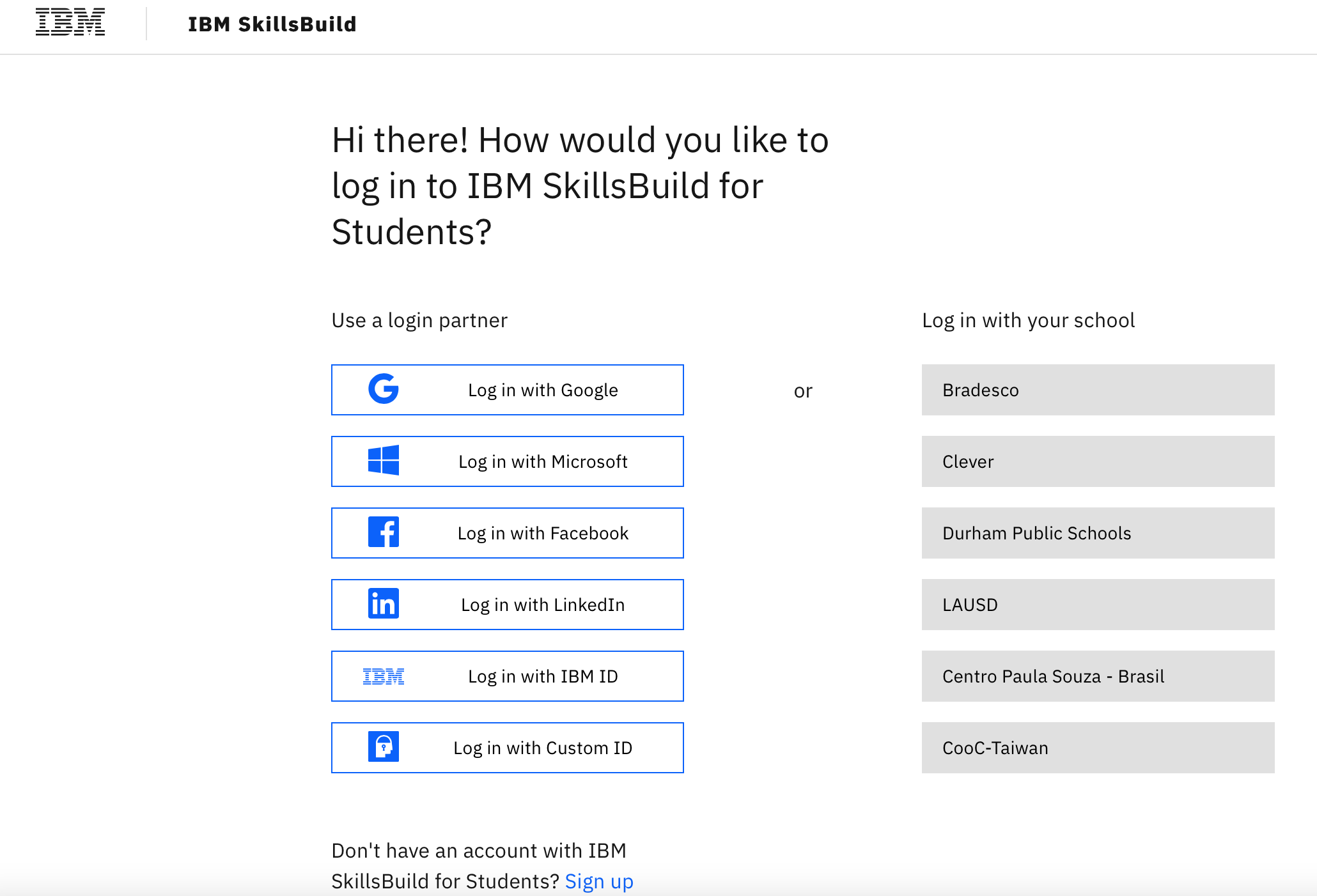 Students can click on the sign in method related to the email address that was provided for registration. If they were registered with a Gmail address, they can click on the Google single sign on and enter their credentials. If they were registered with a school email, they will need to click on the option to "Sign up for IBM" to create an IBM ID using their school email.
Next, students will be prompted to complete their registration on SkillsBuild for Students. They will see the following screens and will need to select their preferred language, agree to the terms of use, choose their areas of interest (this determines what will show up on their homepage, but all topics will be available to them regardless of what areas they choose at this step), and completing their basic information. They will also be prompted to watch a brief tutorial.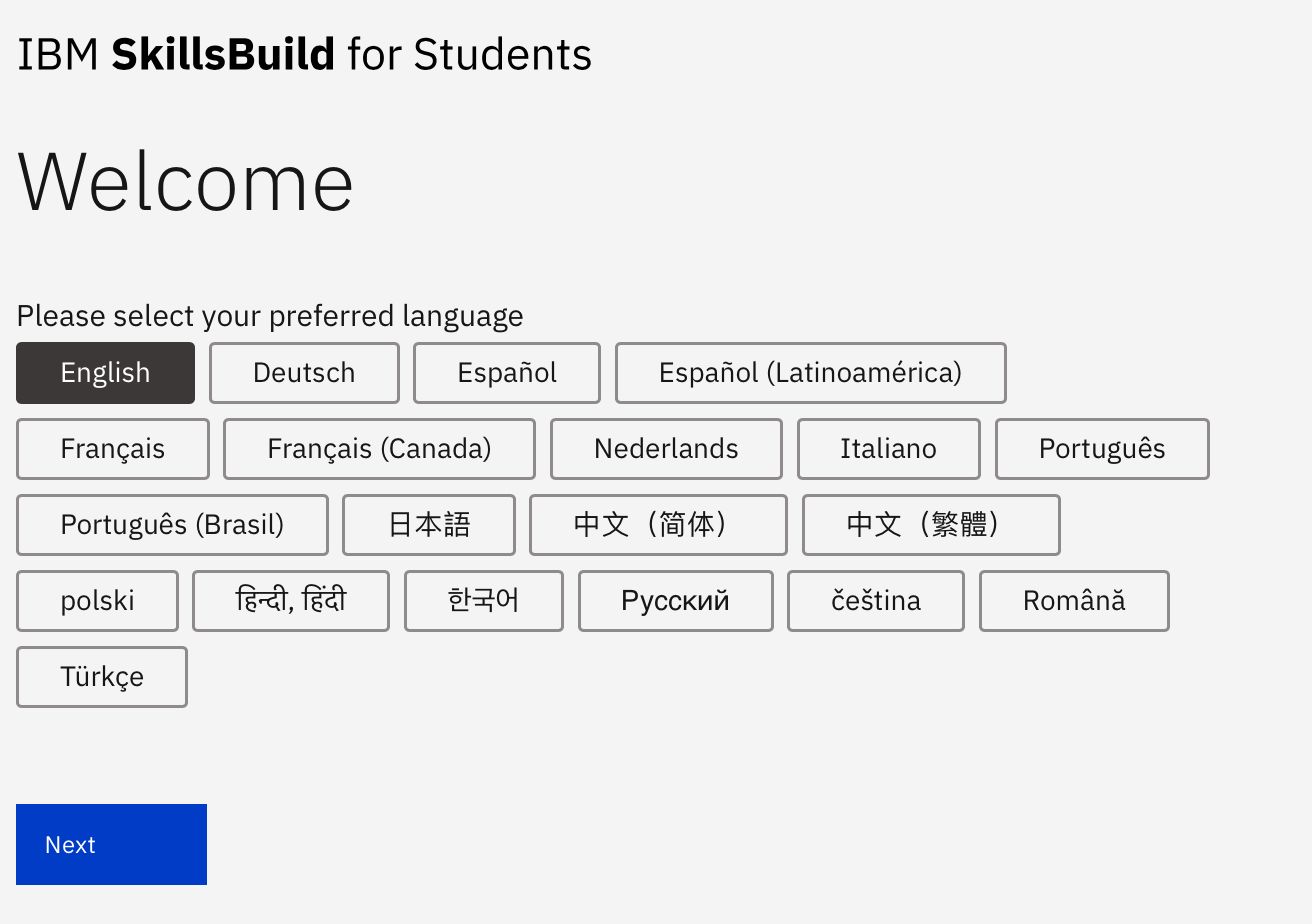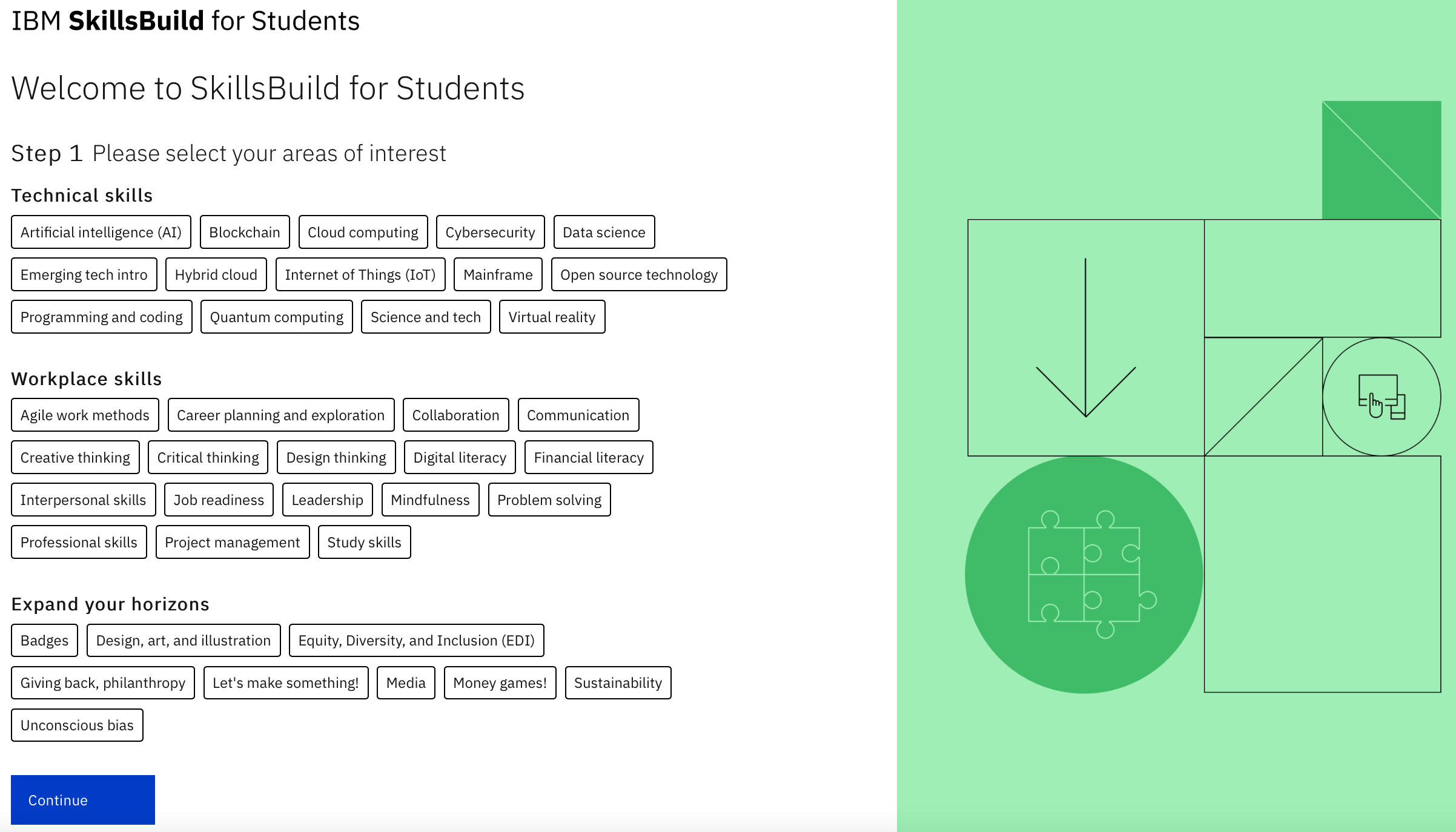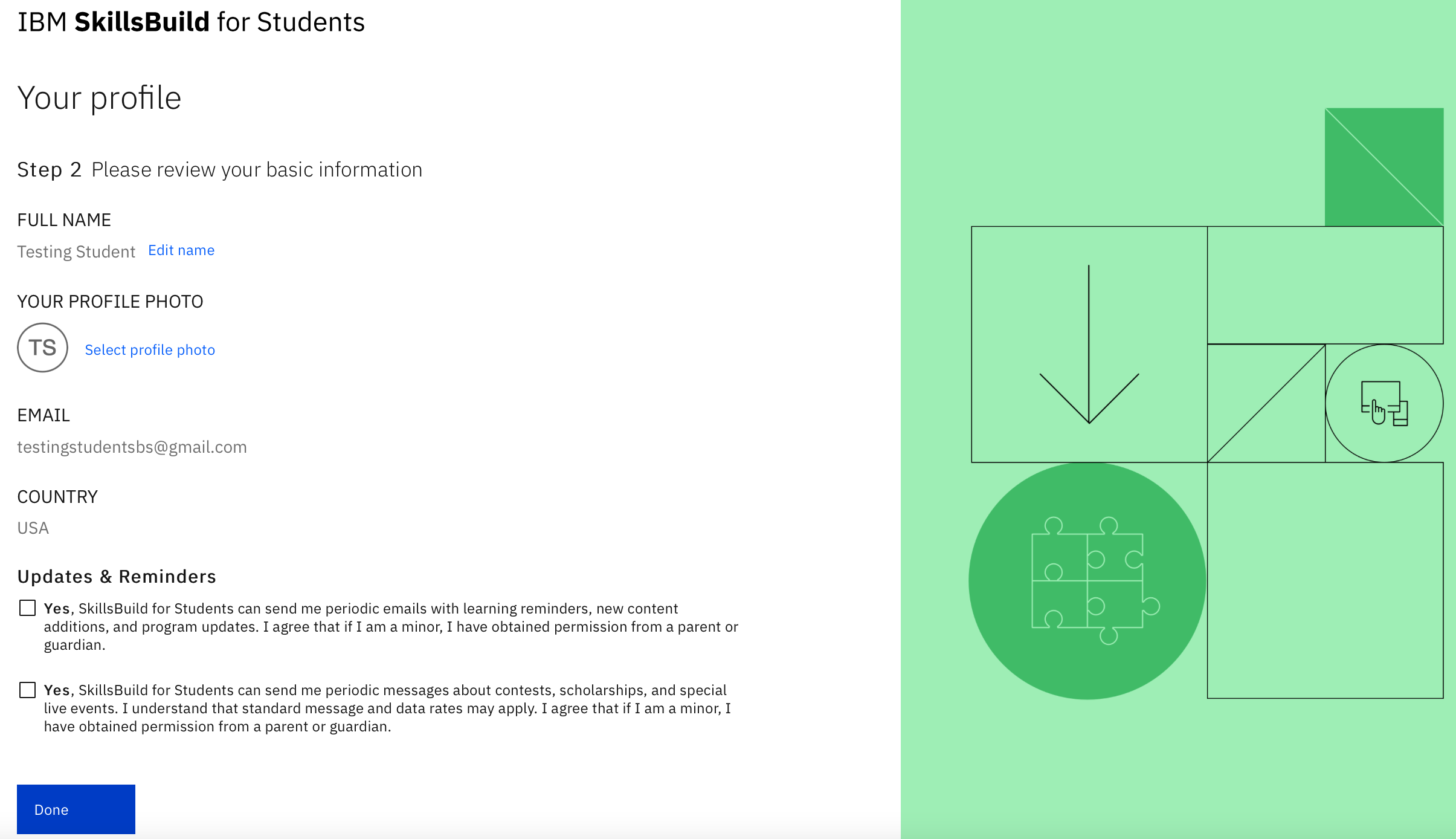 Registering Through Custom URL
First students will need to check their email. Teachers will send them an email that includes that includes the custom registration URL. The email could look something like this:

Once students click on the URL link it will take them to a page that looks like this one. If your school uses Google or Microsoft, students can login using this method. Otherwise, they can register using IBM id and use  their school email.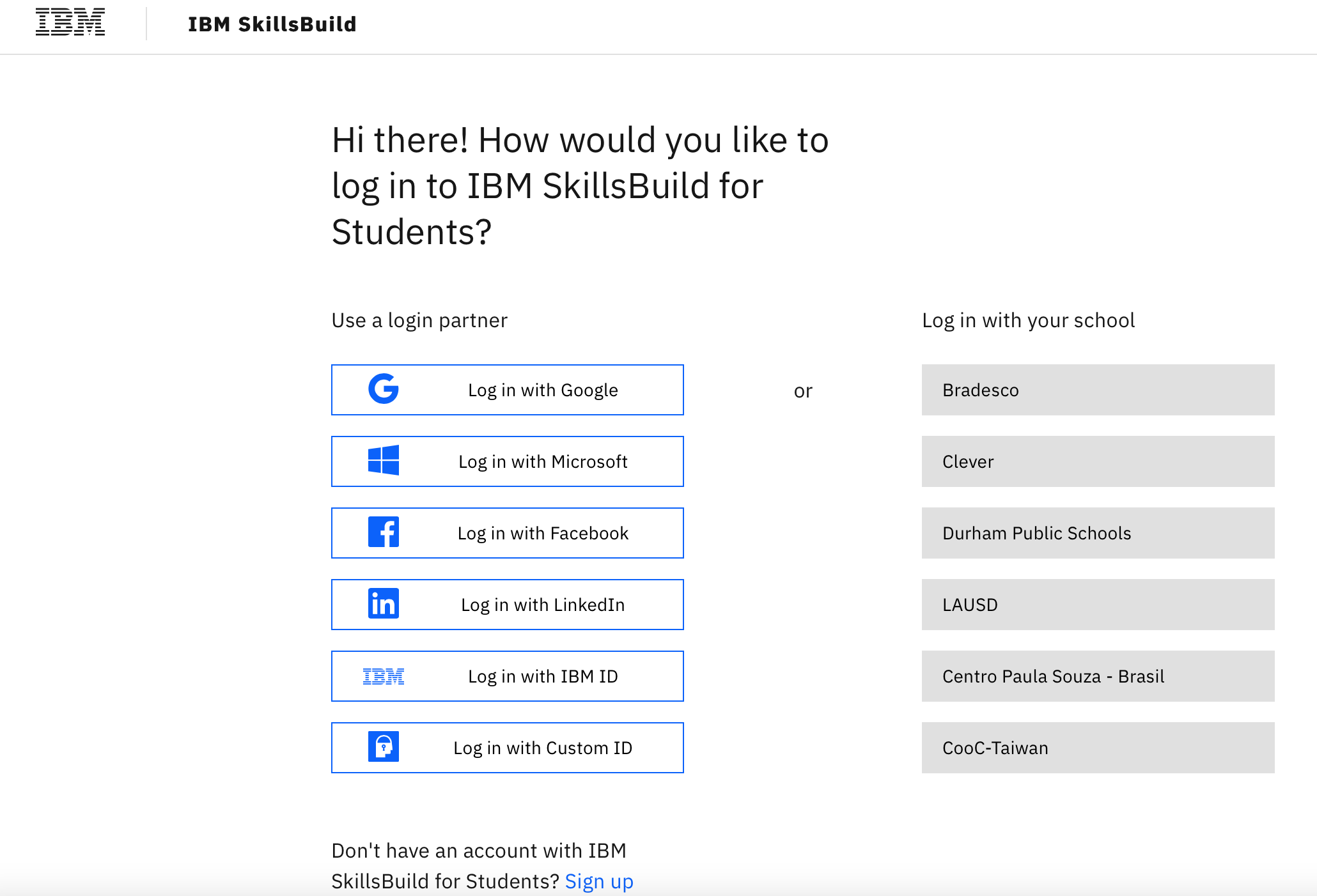 Students will next be asked to provide basic personal information for their account.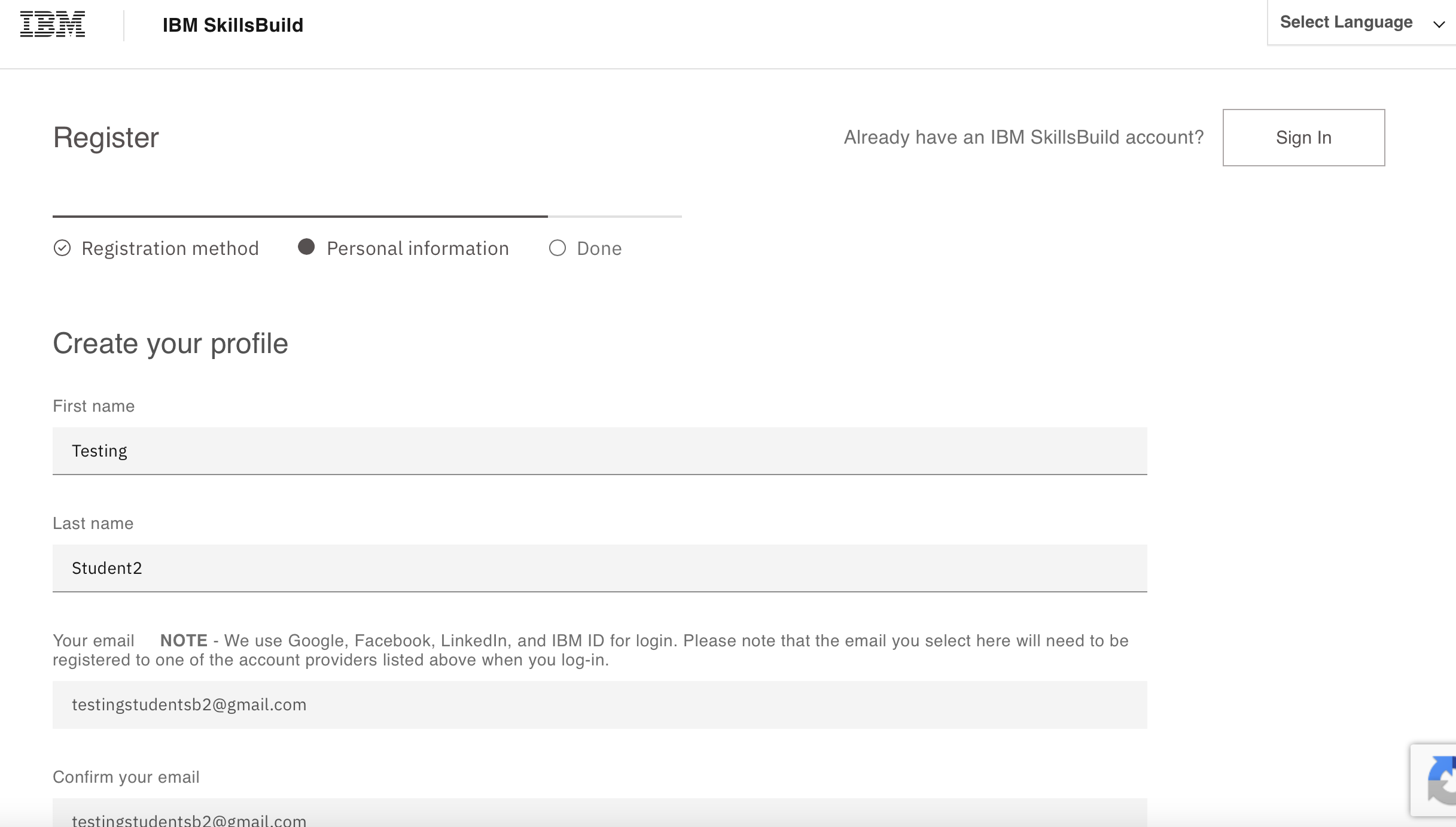 After choosing their country, students will be asked if they are the age of digital consent. If they are not and choose "no" they will need to provide their parent or guardian's email address. If they choose "yes" this part can be skipped.

Students will also need to provide their grade, agree to the Terms of Use and Data Privacy, and also check their email preferences.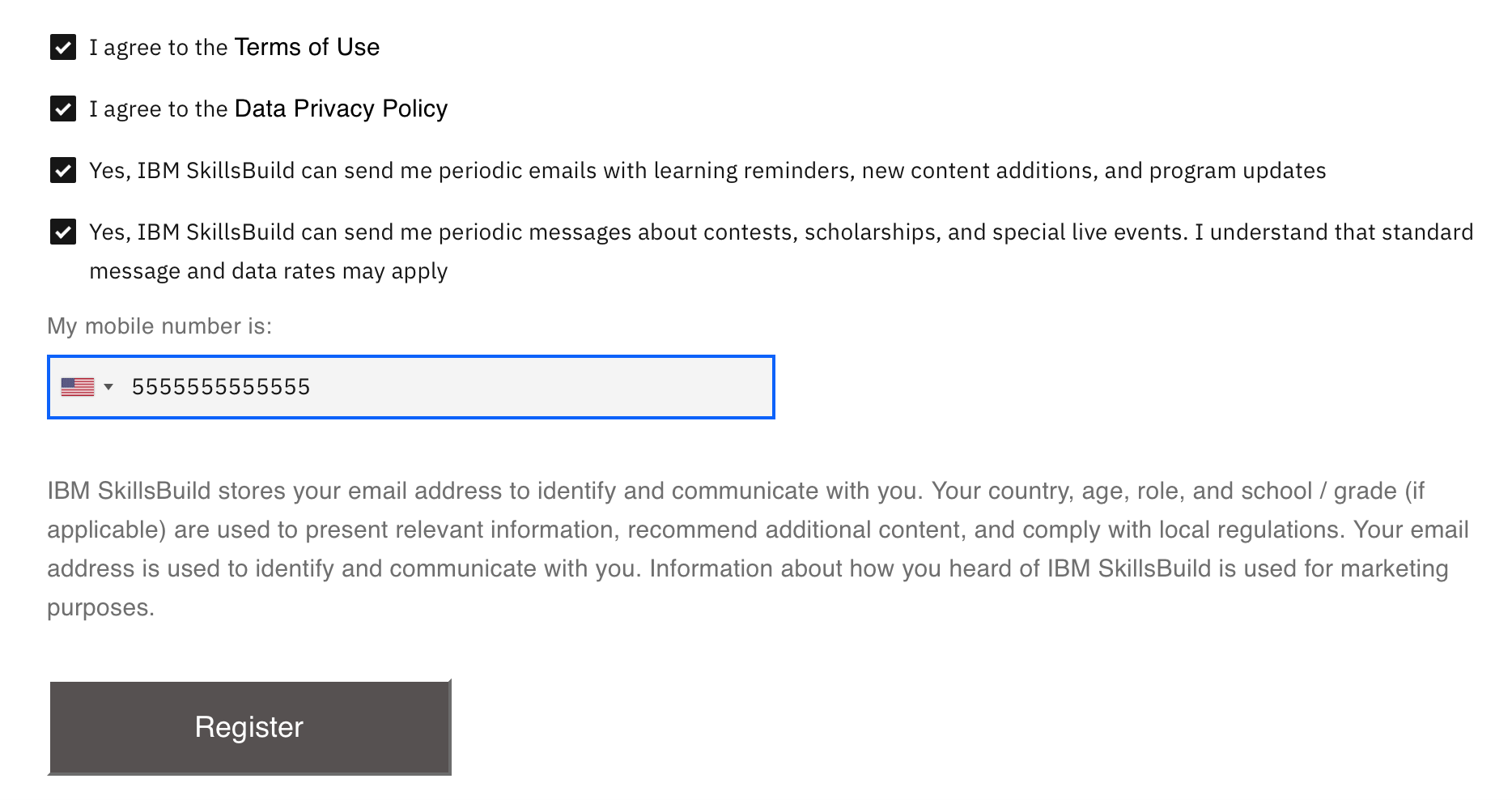 After clicking "Register" students have completed the registration process and can press the "Sign In" button to be taken to SkillsBuild to complete their profile (see steps above) and start learning!