Are you ready to bring career-focused learning on the technical and professional skills of tomorrow to your school? SkillsBuild for Students provides free online learning that exposes high school and college students to in-demand careers and skills. Help students at your school broaden their career exploration and get a leg-up on their post-graduate planning and marketability by joining SkillsBuild for Students as an org user!
Create Your Account
Step 1: Register for an account
To get started? Simply visit: https://skillsbuild.org/educators and click "Get Started." The easiest way to register is log-in with one of your existing accounts such as Google or LinkedIn. If you don't have one of those accounts, you can create a custom ID with any email you'd like.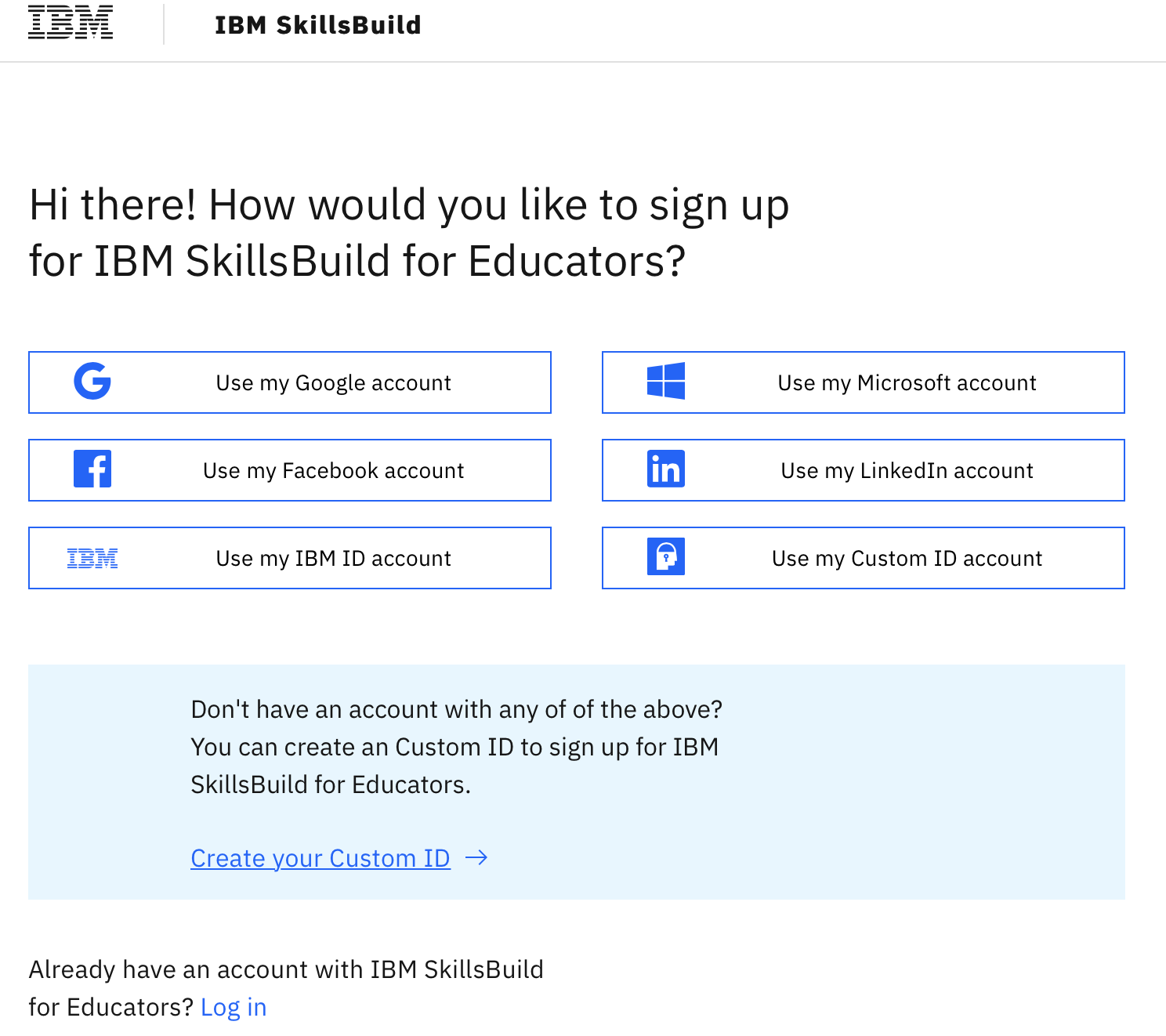 Step Two: Complete registration form
After you authenticate with an existing account or create your custom ID, you'll be directed to a quick registration form. 
Create an account for your school or organization
Step Three: Fill out a school interest form
Once you have created your own account, now you're ready to register your organization. Click HERE and go down to Step 3 to complete the request form for your organization. After completing this step, you will receive a follow-up email within 1-2 days with a custom  registration link to give to  your students to register. You will also receive a 2nd custom registration link that can be given to other teachers at your school that can be used to create their own accounts. *It is important that your students wait to receive instructions from you to register for their account (either via this custom registration link OR with an email inviting them to login if would rather register them via bulk upload.)
The email you receive will look like this: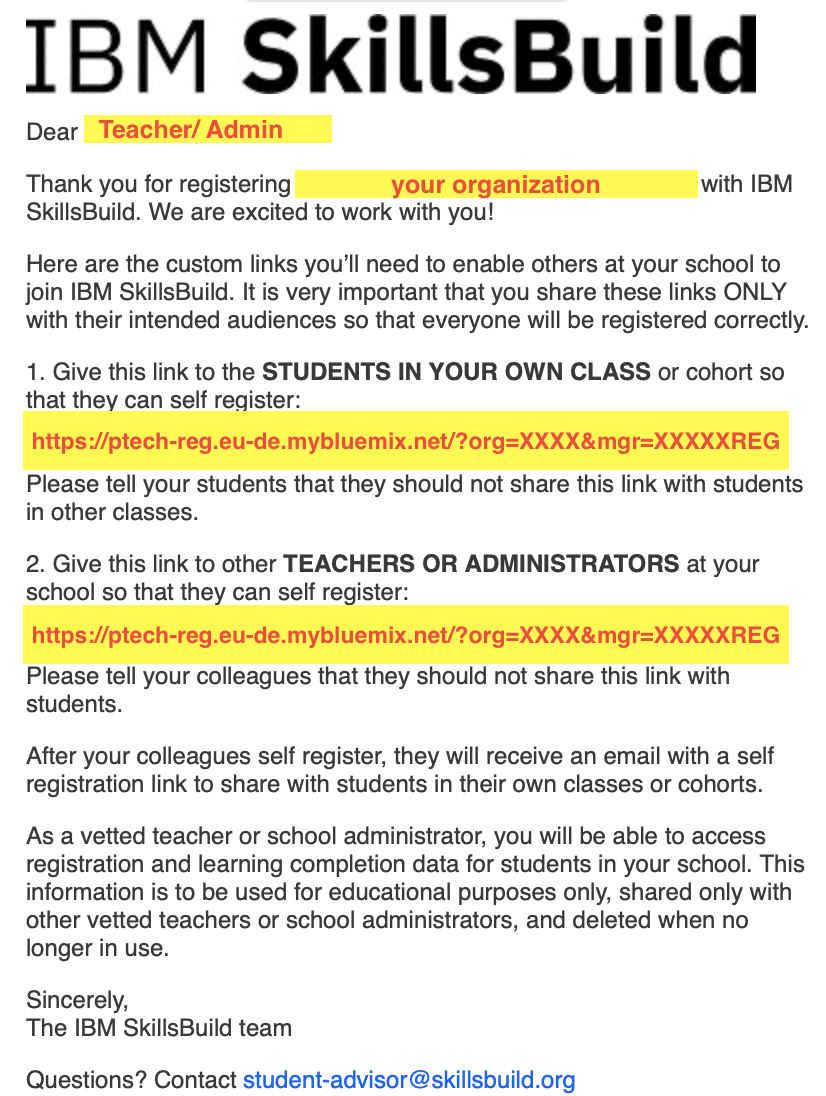 Registering Additional Teachers and Your Students
Step Four: Registering Additional Users
Once an org has an account on SkillsBuild for Students, as many admins as necessary can be added to the account. You can either email student-advisor@skillsbuild.org with a list of teacher names and email addresses OR you can give them the custom teacher registration link that will be sent to you via email along with your own custom registration link to be given to your students.