Help your students discover the power of Artificial Intelligence.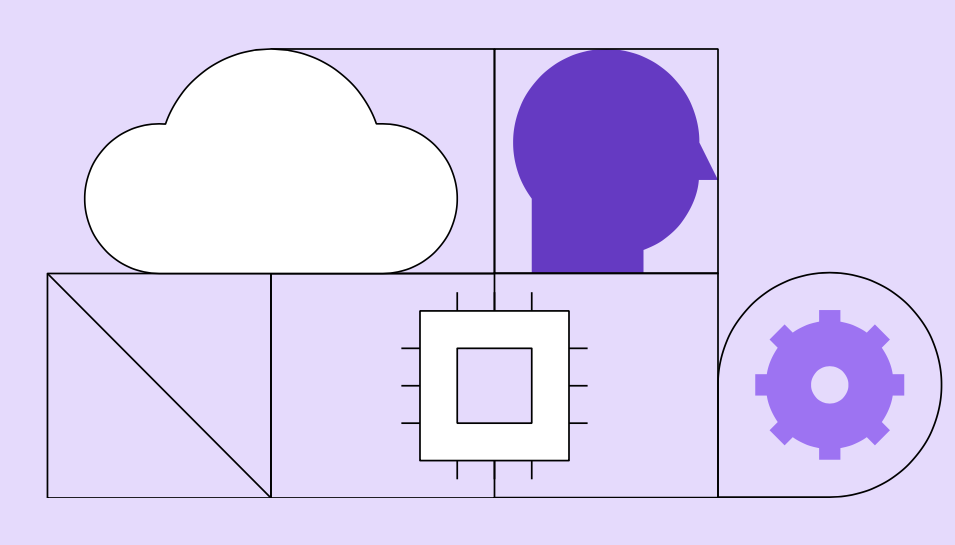 Overview
Whether we realize it or not, our daily lives are being shaped by AI. Sophisticated computer programs and algorithms help us decide what to eat, what route to take to work or school, when to water our plants, and what goods and services we should order. The ability to understand how AI impacts our world will be critical for the jobs of tomorrow, whether they be in a technical field or not. SkillsBuild for Students offers a wealth of introductory AI content based on the level of interest and time to devote to the topic.
Use the "Artificial Intelligence – Getting Started" course for a quick overview of the basics of AI. Help your students apply what they've learned by working with them to build a chatbot using IBM's Watson Assistant in the "Build Your Own Chatbot" badge course. And for those who want a more comprehensive introduction to Artificial Intelligence and Design Thinking, check out our "AI Foundations" course powered by ISTE and IBM, which also gives a badge to students.
SkillsBuild for Students student and teacher-facing AI content provides a well-rounded introduction to Artificial Intelligence and how it is shaping our world. Importantly, the content is relevant to all students, regardless of their future career interests.
Tags: Artificial Intelligence, AI, chatbot, Machine Learning, ISTE, AI Design Challenge, Design Thinking, Robots
Recommended student audience:
9th-12th
College
STEM Nonprofits or after school clubs
Connections to other SkillsBuild for Students Learning: Once students have a strong foundational understanding of AI, have them take our Data Science courses for an understanding of what drives rich AI applications (spoiler alert: it's data)
Estimated time for students to complete the learning
~ 90 minutes for Artificial Intelligence – Getting Started course
~ 5 hours to complete How to Build Chatbots (Earn a Badge!)
~ 14 hours to complete ISTE AI Foundations (Earn a Badge!) with project component
Implementation ideas
Hackathon: Introducing AI is a great hackathon idea! Assign the "Getting Started" courses as self-paced pre-work to get students familiar with the basic concepts of AI, like machine-learning, natural language processing, and more. Then, run a "Build a Chatbot" hackathon that uses the "How to Build Chatbots" course as the guide for getting students to build real, functioning chatbots using IBM Watson Assistant. Make it a fun competition by asking the students to present their chatbot ideas at the end of the hack-a-thon, and award the students or groups who have the best chatbots!
Do it in a week: Have a STEM summer camp, or just a week where you need an out-of-the-box idea to work on with your students? Use the learning plan above to give students the basic intro to AI and a way to get hands-on with machine learning by building a chatbot over the course of a week.
Do it over a unit/Summer Program: For educators who have a longer runway to dig into AI, the SkillsBuild for Students learning plan above offers a comprehensive introduction to AI, from a brief overview to deep-dive introduction that includes a design thinking project. Students will emerge with an in-depth understanding of Artificial Intelligence, along with the opportunities and risks that the technology offers the world around them. Great opportunities to go from knowledge-based acquisition to higher-order thinking and application about a topic shaping our world!
Embed it in a Class: Use our Artificial Intelligence Curriculum Map available to lead your students in a comprehensive deep-dive of Artificial Intelligence. 
What others are saying
 The fact that our students were able to create chatbots in such a short amount of time is incredible!– Alvaro Brito, Compton ISD