Register a Learning Activity
As a teacher, you are also able to register an activity from a different webpage to easily share with your students in the learning builder. For example, if you found a great resource that you'd like to incorporate into your students' learning, you can register that activity by simply adding the web page here.

First, you need to have a URL in mind. Paste in the link to the learning activity here and click Continue. Next you register the activity by including your own title, description, and keywords. You will also ensure it's in the right language and include an activity type, and a duration of the activity and an icon.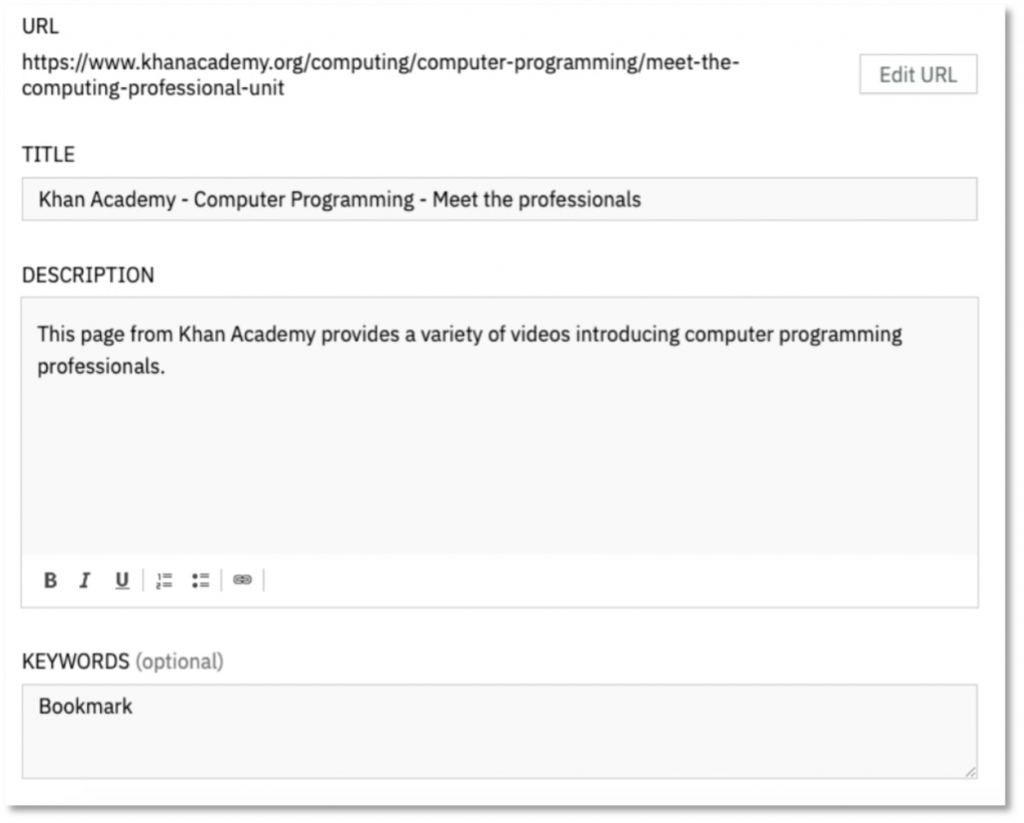 Finally, click Save and the learning activity will now show up for you to manage, as well as any other activities you have registered.