Blog
/
Bringing career-readiness learning to teens across the U.S. with the Young Adult Library Services Association
The Young Adult Library Services Association (YALSA) is partnering with IBM's Open P-TECH to bring essential technical and professional skills learning to young people across the United States—at no cost.
YALSA and Open P-TECH: An ideal match
The Young Adult Library Services Association (YALSA) is on a mission to support library staff in alleviating the challenges teens face, and in putting all teens—especially those with the greatest needs—on the path to successful and fulfilling lives.
The YALSA works across several fronts:
Advocacy: Informing and engaging policy maker and elected officials about the important role libraries and librarians play in preparing young people to become engaged, productive citizens
Research: Conducting and sharing research to better understand the impact of libraries as formal and informal learning spaces for teens, among other questions
Training: Ensuring that librarians and library workers have the skills needed to engage, educate and support teens
Capacity building: Providing financial support to libraries through grants to do things like offer summer learning programs, hire teen interns, and increase digital media offerings
Recently, the association announced a new partnership with IBM's Open P-TECH, a free digital platform offering learning and resources on critical technology and professional skills.
Through this partnership, librarians and teens affiliated with YALSA's 3,600 member network will get supported access to Open P-TECH; using the platform, they'll be able to learn about and build baseline skills in the emerging technologies that are changing the world of work and the world around us.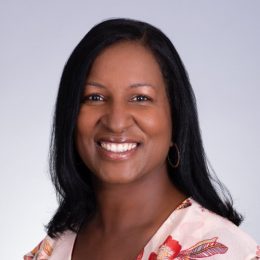 What YALSA members can expect from Open P-TECH
Through this partnership, teens who are members of YALSA will be able to learn about topics ranging from artificial intelligence to cloud computing, develop an understanding of the skill sets required to use and work with these technologies, and explore careers in emerging fields in need of skilled employees in the very near future.  
Open P-TECH also offers a ton of workplace skills content ideal for young people who are starting out on their career exploration, from courses focused on how to build a professional resume, to ones focused on how to apply design thinking to solve challenging problems.
Teens can earn digital badge credentials issued by IBM to begin their professional portfolios, and add those credentials to their LinkedIn profiles, resumes, and future college applications.
In terms of support, librarians across the YASLA network will be trained on how to leverage Open P-TECH's administrative features, from tracking student progress, to activating discussion forums. 
IBM will also run live training sessions for librarians to understand how they can leverage Open P-TECH with teens at their libraries, as well as offer live webinar opportunities that connect teens to IBM professionals on topics that are relevant to them. 
A partnership to prepare young people for a brighter future
YASLA has long been focused on alleviating challenges that teens face, particularly those from diverse and/or underserved communities. The opportunity to expose teens in their communities to valuable skills of the future was one that made sense to YALSA's leadership.
"The Young Adult Library Services Association is elated to partner with IBM Open-Tech community to provide our members with the tools to enrich and enhance teen programming. Linking teens and staff to resources to career development in the Artificial Intelligence profession can be an important component of improving their futures," says Tammy Dillard-Steels, Executive Director, YALSA.
Together, the YALSA and IBM's Open P-TECH hope to bring essential learning to more young people—helping to prepare them for success in a new economy driven by technology.
Want to bring IBM's Open P-TECH to your organization?
Join hundreds of teachers and students and get the latest tips, news, contests, and more straight to your inbox!