Free digital learning on the tech and professional skills of tomorrow
Interested in learning more about what it takes to work in a cutting-edge technology career? Begin your learning journey today!
Register or sign-in
Open P-TECH Advantages
Discover technology
Open P-TECH orients you to the wide world of technology—learn all about AI, Cloud, Cybersecurity, Quantum and more
Explore and learn for free
Open P-TECH is free and open to you and everyone else, everywhere else
Grow skills, earn badges
You can build your skills in areas which excite you and earn digital badges to demonstrate your accomplishments
Ways to use Open P-TECH
On your own to spark interest and take the first steps
Lead yourself on a tour of what technology is and can be. Imagine having an exciting career. Take the first steps to build your skills. Earn no-cost digital badges which will help you stand out as you apply to potential schools, internships, or employers.
As a teacher to share career possibilities with your students
Easily share career information with your students. Facilitate fun sessions covering topics such as AI and design thinking. Supplement your existing curriculum with new resources to help your students build the skills employers are seeking.
Registration
Free resource, just for teachers
Check out the new Career-Readiness Toolkit for Teachers, designed for teachers with teachers and IBM experts. Get three free lesson plans focused on career-readiness, plus shorter activities you can do with your students any time!
Our courses
Your students are digital natives who are on their phones and playing video games. Help them level up their skills and get workplace ready using the technology they love when you register them for an Open P-TECH course.
Industry- recognized digital badges
A no-cost way for students to demonstrate their knowledge and skills as they apply for employment or higher education
Sign up for free!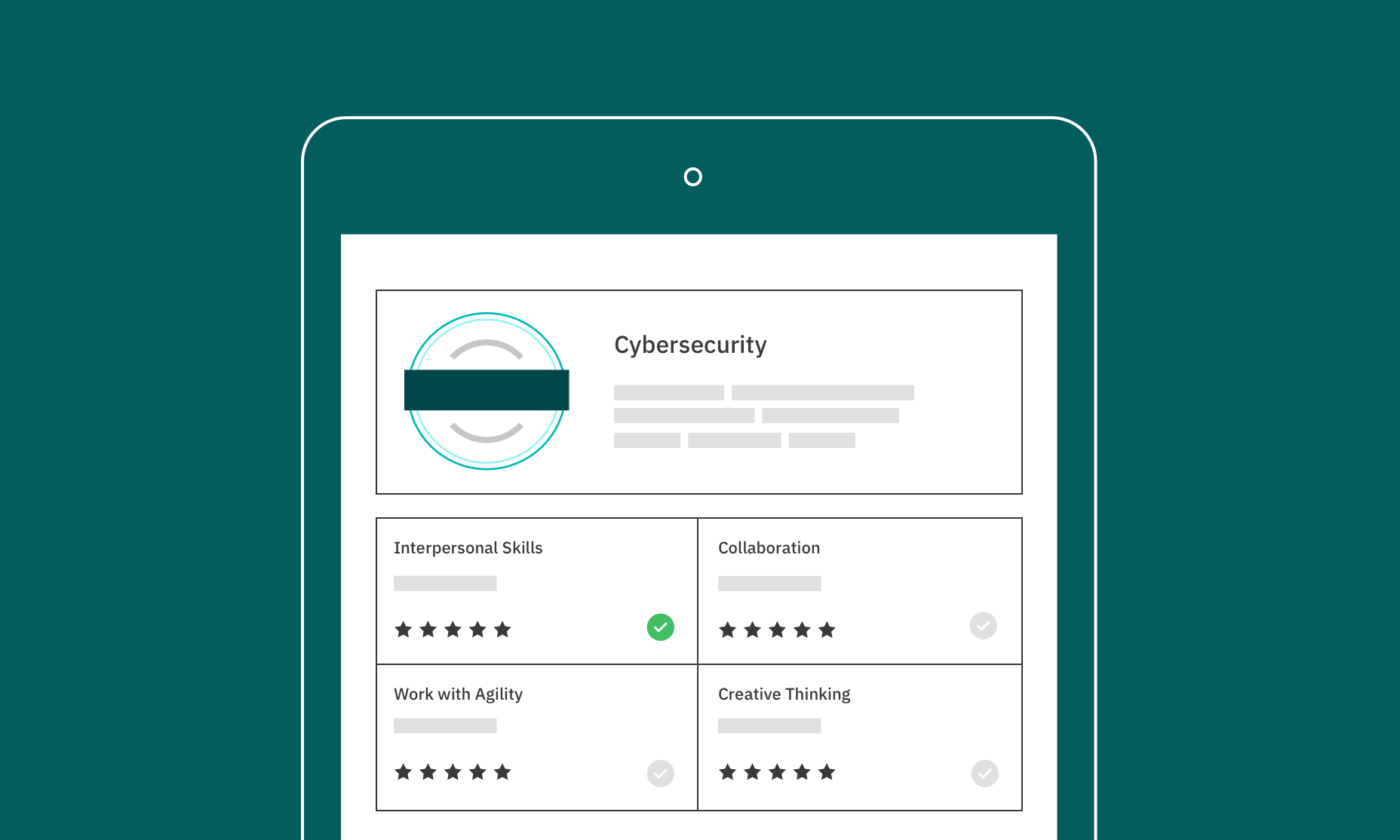 Special tools and resources for teachers
Teachers have access to activities and lesson plans to extend the technical and professional learning for their students
Sign up for free!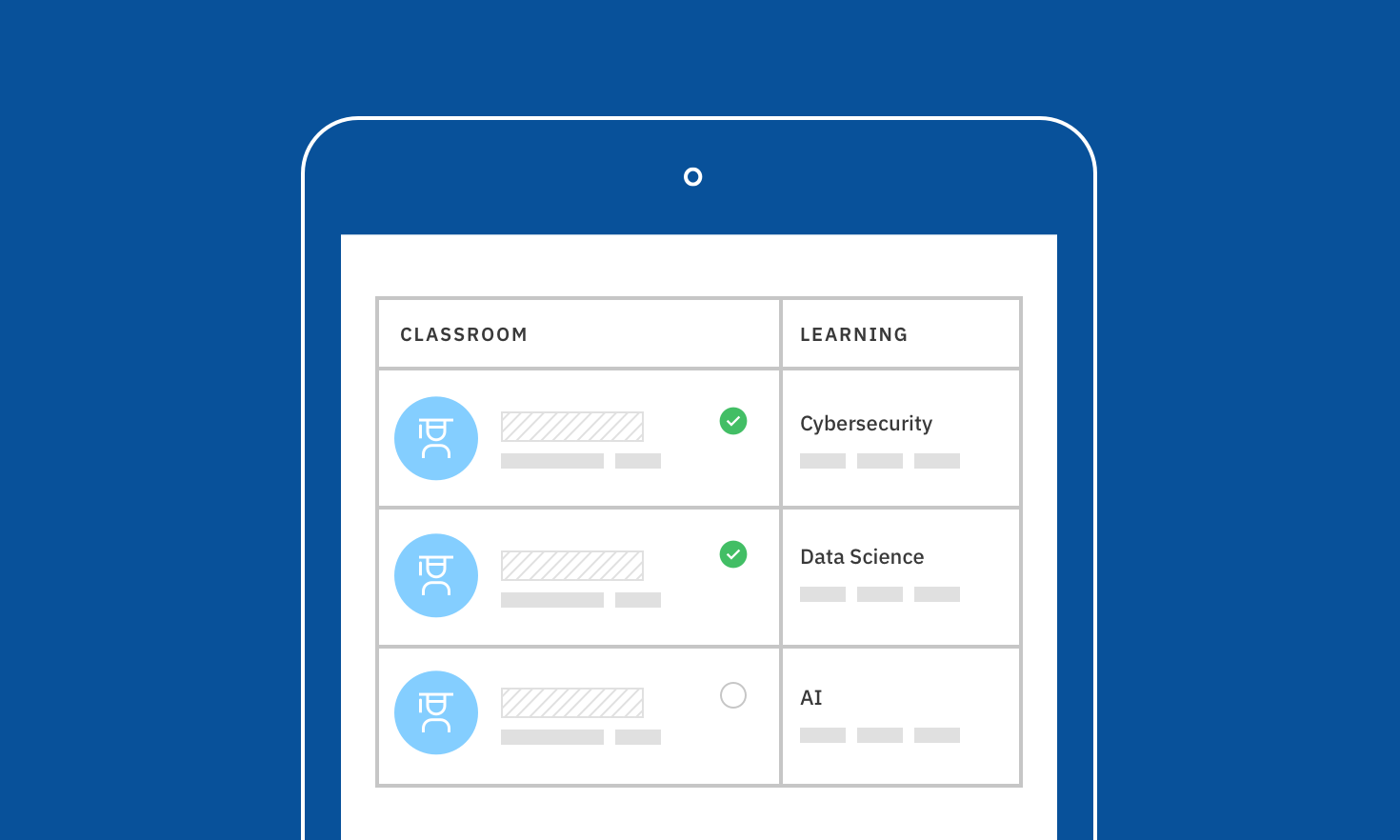 Gamified assessments
Spark and keep student interest on the future of technology—explained at a 10th-grade reading level
Sign up for free!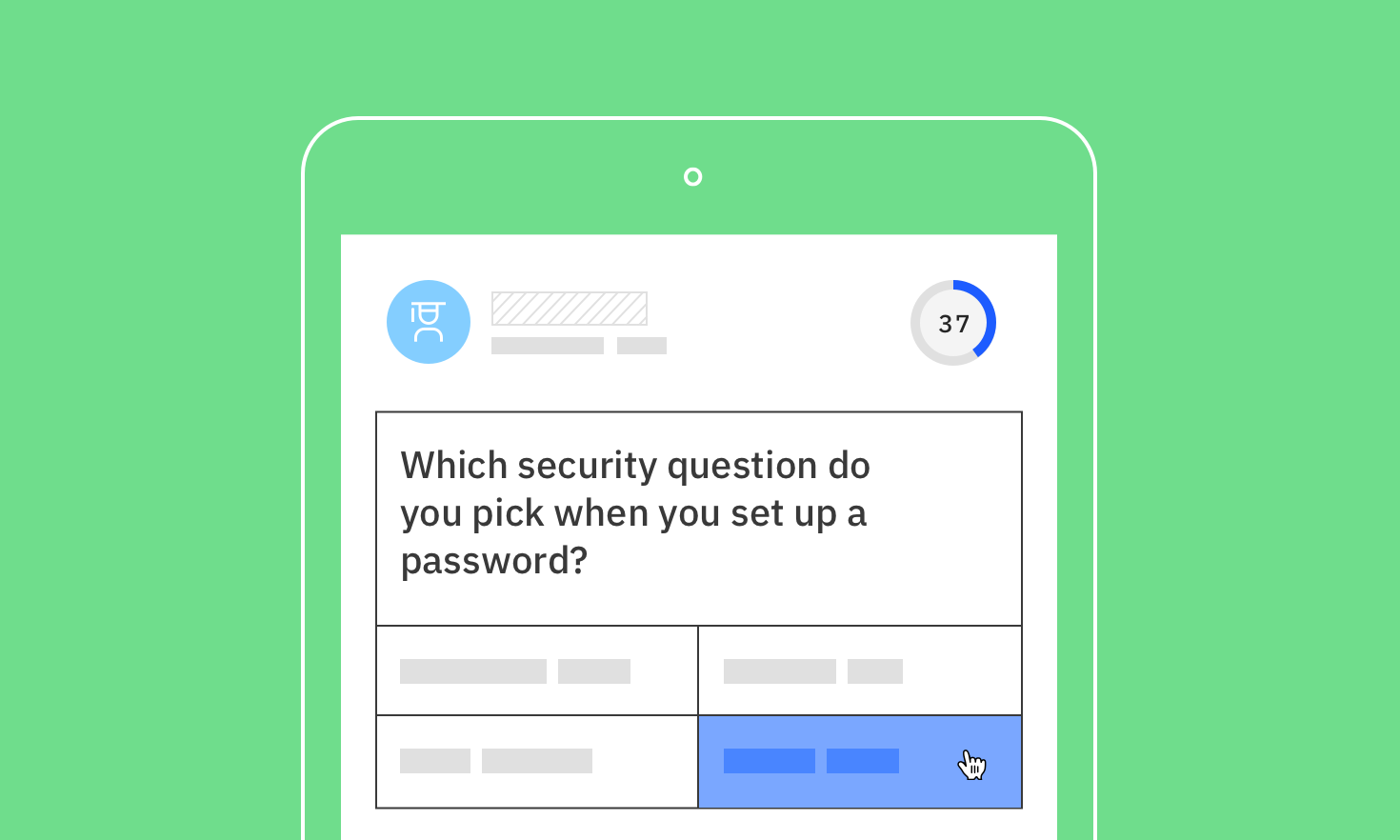 Frequently Asked Questions
Open P-TECH is a digital learning platform and it is available to anyone. P-TECH is an education model for the brick and mortar schools across the world. Please visit

ptech.org

for more information about opening a P-TECH school.

Open P-TECH is a digital learning platform that was specially created and curated for teachers and students (ages 14-20 years old). It is intended for a younger audience but open for anyone to use. Open P-TECH also offers free digital credentials once the learner has completed a course. The digital badges can be displayed on your resume/CV or LinkedIn profile. The digital credentials show employers and college/universities that you have the basic knowledge in the different topics found within the platform. Lots of the courses are around emerging technologies and professional skills (example: Mindfulness).

Yes, there is a support e-mail. If you would rather have someone on the support team help, you can drop them an email, and they'll get back to you as soon as possible. Please use our contact form:

https://www.ptech.org/open-p-tech/contact/

Your Credly account is a repository to manage your badges. It's where you claim (accept), store and transmit your badges. You manage which badges you want to display in your Credly account settings. To participate in the badge program, you need to create an Credly account. To accept or manage badges, create or sign in to your Credly account. In your profile settings, ensure that the e-mail address you use for Open P-TECH is registered in Credly account. To receive e-mails regarding issued badges, turn on User Transactional e-mails. If you have an existing account registered under a non-Open P-Tech email, you can add your other e-mail address to your account and make it the primary one.

We have a learning activity available on Open P-TECH to teach you how to do that

here.

It's best to use your Open P-TECH profile e-mail address for badges you complete so that you can display them on Social, for example. If you're using your Open P-TECH email to complete learning activities for badges AND your badge sharing settings are turned on in Credly your badges should display in the platform. If you're unsure how to set up for email in Credly, check out the 

Credly Support page

 for assistance.
Connect with us
#openptech
Check out our social media feed below for highlights from the students and educators that make Open P-TECH special!