SkillsBuild for Students allows educators to see the overall and individual progress of your students (Team) in the organization in which they have administrative access. Accessing your team can be found under the menu navigation. Your Team's Learning allows teachers/admins to track student learning and includes the following:
Your Team Summary
On the top navigation bar, click "For educators" and then down to "Team completion reports."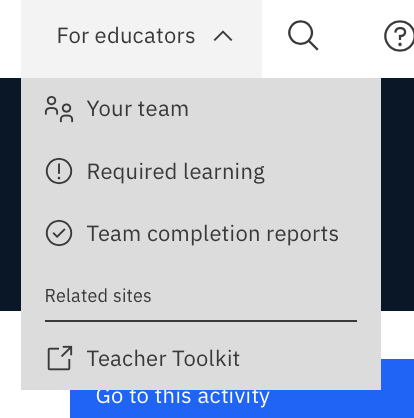 Here you will see three different reporting views. Your Team Summary provides an overview of each students' progress. Click on a student's name to see a detailed individual progress report by student.
*If no students are showing up in your primary or secondary team that indicates that no students have been registered under you. Please email student-advisor@skillsbuild.org with help registering your students. 
Individual Student Summary
Once you click the student's name, the student's progress report provides updates on:
• Learning assignments with associated due date
• Level Up! progress status including hours and badges completed
• Badges in the student's queue
• Learning activities with completion status

View Your Learning Assignments
If you want to see all of the courses, activities, and learning plans your students have been assigned, "Learning Assignments" provides a complete list for all your students along with associated due dates.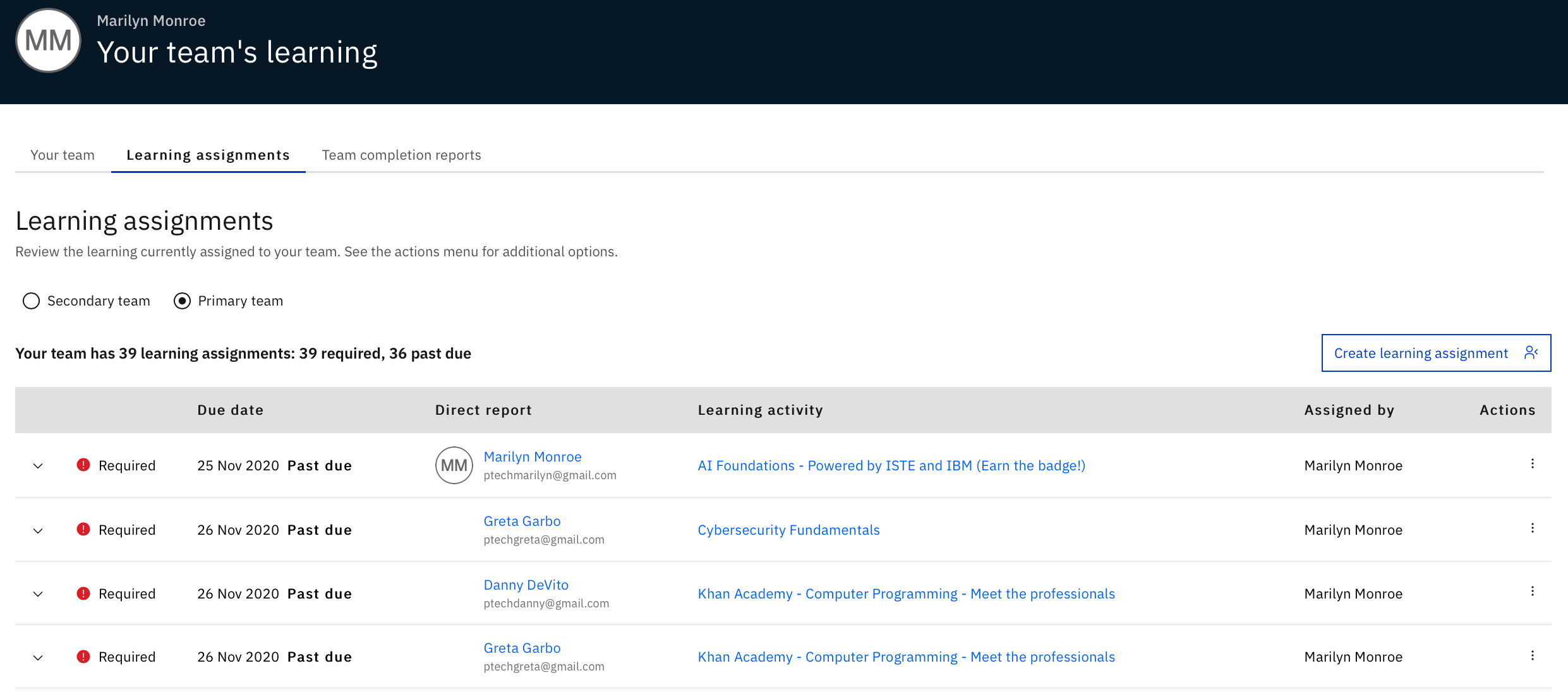 Team Completions Report
If you want to see how your students are doing on one activity, there are two ways to access the activity. Simply click on the activity next to a student's name or use the Team completion reports tab to search for a specific activity.

In Team completion reports, you can see individual activities and how your students are progressing. This view shows:
• List all of students assigned
• Students current progress
• Due dates
Plus this view gives you the ability to:
• Create or remove 
• Download reports
• Go to the learning activity