P-TECH Students to Engage with IBM Space and the Endurance CubeSat
From the earliest days of Apollo, when NASA landed the first humans on the moon, IBM has had the distinct honor of playing a key role in space exploration efforts. IBM created the mainframe that helped send the first man to the moon. Now, IBM is taking steps to help democratize space though the Endurance space mission. The Endurance crew will be working with students who participate in IBM's skilling program, P-TECH, so they, too, can experience space. In partnership with EnduroSat, five teams of students from across three P-TECH regions will get to experience space through open source, cloud and edge computing technologies. The student teams, selected through an application process, represent the United States, the United Kingdom, and Taiwan. With this access, they will now help change the future of space.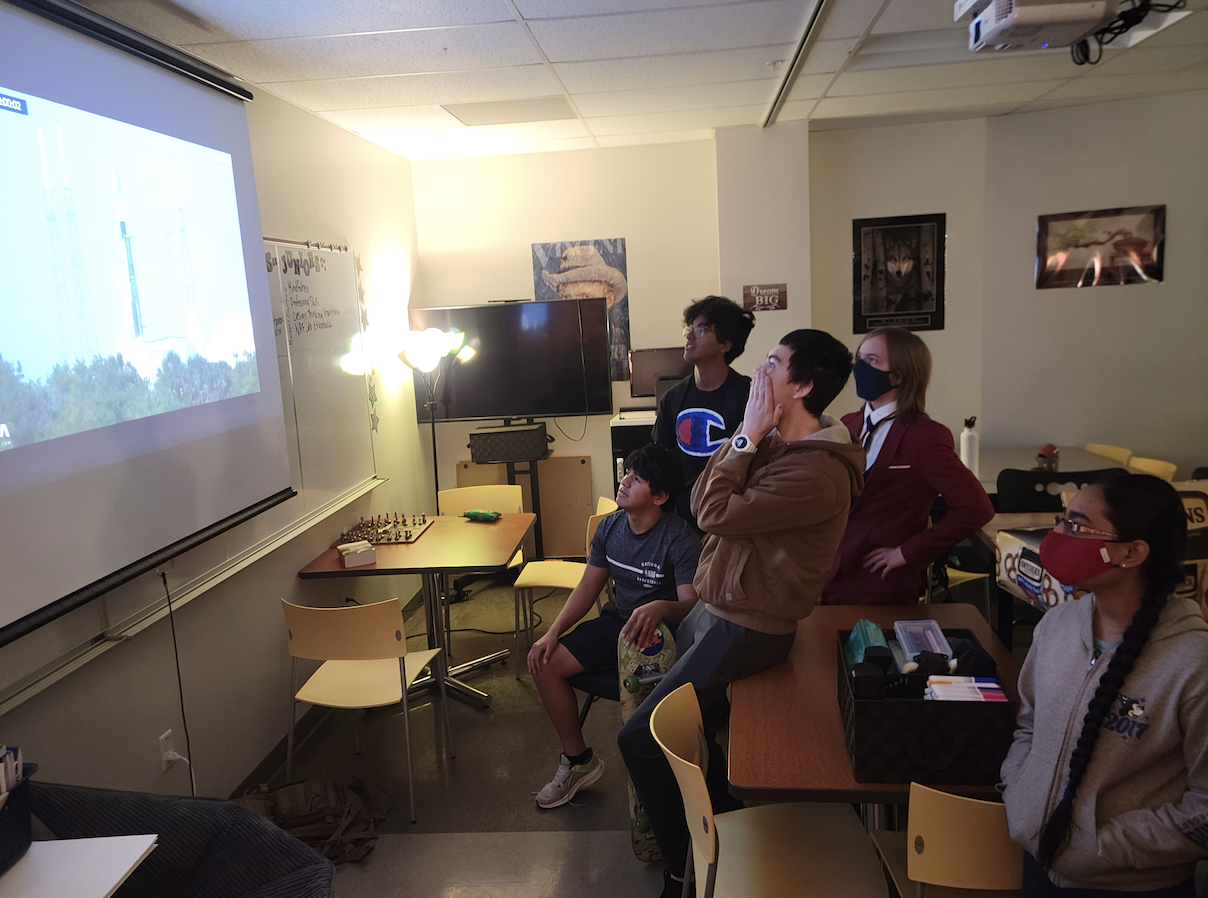 CubeSat team Falconauts, from Falcon Tech, watching the launch
Image Courtesy of Theresa Zakavec
On May 25, 2022, aboard SpaceX's Transporter 5, Falcon 9 rocket, EnduroSat launched a satellite with IBM's Endurance Mission. Endurance utilizes edge computing in space to help quickly process satellite data. Satellite data provide a glimpse into time. It is useful to many different industries including geosciences, transportation, and international relations through mapping and monitoring the earth's resources and events. The IBM P-TECH student teams will contribute to this experiment by interacting directly with the CubeSat. Students will use code to access data from various sensors, take pictures, perform calculations, and get the results back down to earth via ground stations and IBM Cloud. Through the experience, the teams of students will have the ongoing opportunity to learn from IBM professionals on topics including engineering, coding, and space technologies.  They will also gain invaluable workplace skills including collaboration, analytical thinking, agility, and entrepreneurship.
Like in any endeavor, diversity of experiences and perspectives can push us to discover something new. We need those emerging innovators to be able to get involved in exploration early. There is so much to be discovered in space, but we are limiting ourselves if the only ones who can explore are those with the capital and power to do so. With IBM, Red Hat, EnduroSat, and our student skilling programs, like P-TECH, coming together for the Endurance mission, we are creating a new generation of space explorers and unlocking the curious minds of the world's next innovators.
Space exploration answers questions about humanity while exploring our place in the universe and the history of the world. Space is a place that tells all of us something about ourselves. Yet, space exploration has been controlled by a small subset of organizations, powerful countries, and the super-rich. For the vast majority, space is only a place that we look up to and wonder about. Unlike students who are interested in environmental science, chemistry, or marine biology, most students who are interested in space don't get to experience space or see first-hand how it functions. Unlike these disciplines, space is not accessible. Yet. The future of space exploration calls for further democratization. When we democratize space, it is not only those companies, people, and governments that have enough money or power that will be able to explore space and drive innovation. Through more accessible technology, labs, universities, and small companies, students and so many others will be able to explore as well. When more people can access space technology there will be more discoveries that rapidly move the sector along.
Naeem's Story
As a child, I often dreamed of space. I used to lay on the roof of my house in Pakistan and look up to the stars wondering about what lay beyond.  I dreamed of the possibilities in the sky, but never knew how I would explore them. Growing up in Pakistan, there were not many opportunities to gain a deeper understanding of space technology. When my family moved to the United States, after graduating from the University of Texas at Austin, I began working for IBM and worked hard to spur innovation, eventually becoming a distinguished engineer. This executive designation gave me the chance to explore the topics I wondered so much about when I was a kid. Now, not only am I following my curiosity in the space industry, but I am trying to give students from around the world the opportunity that I wanted to have as a child. That is why I am working towards "Democratizing Access to Space," to inspire the next generation of future explorers and leaders!
Naeem Altaf, Distinguished IBM Engineer, and Endurance Mission Lead
June 1, 2022