Overview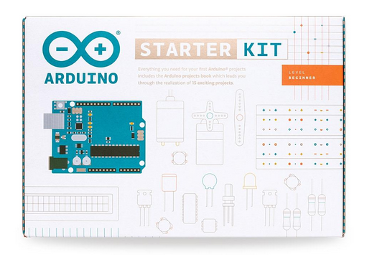 Arduino is an open-source, electronics prototyping platform based on flexible, easy-to-use hardware and software. Arduino boards are a type of microcontroller. These boards read inputs from the sensors and turn those inputs into output.
Course/SkillsBuild for Student Module: SkillsBuild Lab Arduino Learning Plan
Topics: Coding and Data Science
Length of class: Activities vary in time allotment, but most can easily accommodate a 40 minute class period.
Outcomes: What learners will be able to know, do, or value by the end of the lesson.
Students will understand what printed circuit boards (PCBs) are and what they do.
Students will be able to identify and understand the purpose of selected electronic components.
Students will execute electronic simulations.
Students will understand how to program the Arduino board via the Arduino IDE.
Students will be able to differentiate Arduino coding functions, values, and structures.
Workplace learning skills:
Collaboration
Analytical thinking
Required Learning Materials/ Resources
Learning Environment Needs
Table/desk space is required for the kit box, room for assembling the components, and, for projects requiring programming, space for the computer.
Prework for Educators
Arduino Guide: Use this guide to get started with Arduino. Learn more about the software you'll need, general care, troubleshooting, and more. 
Arduino Language Reference: Arduino programming language can be divided in three main parts: functions, values (variables and constants), and structure. Learn more about this on this website.
What Are PCBs? How do PCBs Work? (video): (10:26 min) What is inside of PCBs? Smartphones have dozens of components, and they are all connected thru a vast labyrinth of wires inside the PCB! So how exactly do PCBs work? Watch this video to find out the answers.
Part 1: Intro to Arduino (40 mins)
Check for prior knowledge of PCBs with the KWHLAQ worksheet. Ask questions like "What are PCBs?" "Where are these used?"
Start by showing What Are PCBs? How do PCBs Work? (video): (10:26 min). When the video is over check for understanding and discuss PCBs and how they work.
Next pair students with a kit. Show Setting Up Your Tools (video): (3:56 min). Students can go through their tools as the video goes through each. There is more information about these components on page 6 of the included booklet.
After students are familiar with the different components in the kit, show the video Getting to Know Your Tools – Project 1 (Creating a simple circuit with an LED) (video): (6:48 min). As the video progresses, students should complete the project and test their circuit. Video can be stopped and restarted throughout to allow students time to locate components and follow the directions in the Projects Book on page 20. Answer any questions they may have. At the end of the video the students will have created a simple circuit with an LED.
Part 2+: Arduino Activity (time varies depending on which activity is chosen)
Fourteen additional activities are provided through the Projects Book that accompanies the kit.  Selected activities can be offered as time and interest allows.
Install the Arduino IDE: https://www.arduino.cc/en/Guide . See the links for installing on specific systems.  Suggestion: install the Desktop version unless using Chromebooks. You can increase student understanding of circuits by utilizing the Tinkercad or Fritzing programs. 
Part 3: Career Focus (30 mins)
Additional Resources/ Deeper Learning
Arduino Forum: Join the Arduino Forum and connect with other users on getting started, troubleshooting, projects, and more.
Arduino Tutorials on YouTube (video): (23 mins) This is a tutorial series for absolute beginners. They show complete newbies how to get an arduino up and running, and in this lesson, students will write their first three programs.
What's the difference? Arduino vs Raspberry Pi (video): (6:20 min) When it comes to learning computing and electronics, two platforms reign supreme: Arduino and Raspberry Pi. They're often compared with each other, so which one is best for beginners? This video looks at their differences and similarities so that you can be better informed.
Tinkercad: Tinkercad is a free, easy-to-use web app that equips the next generation of designers and engineers with the foundational skills for innovation: 3D design, electronics, and coding! Check out activities for Arduino here!
Fritzing: Fritzing is a free open-source hardware initiative for designing circuits for PCBs (printed circuit boards) and documentation/tutorials.
Additional activities are available on the Arduino IDE.
Arduino Fundamentals Exam: Arduino Fundamentals is an online exam that provides official certification on your knowledge of Arduino related electronics, programming and physical computing. The exam is available in English, Spanish, German, Chinese, Greek, Bengali and Italian and for ages 16+.
Let's Program the Arduino with Javascript: Learn how to program the Arduino with Javascript
Assessment/ evaluation
Based on application, how I will I know learners have met intended outcome?
— KWHLAQ worksheet
— Career research graphic organizer
— Teacher may wish to create an Arduino activity rubric
Summary/ conclusion
How will I bring lesson to an effective closing?
Check for understanding and answer any subsequent questions
Emphasize key information
Ask the question "What information did you learn that you think you will find important 3 years from now?"
Feedback
We want to hear from you! After completing this lab, please take a moment to fill out this short form. The information collected will provide helpful insights on how the Labs kits and activities are being utilized.