What it is
Connection, Information, Community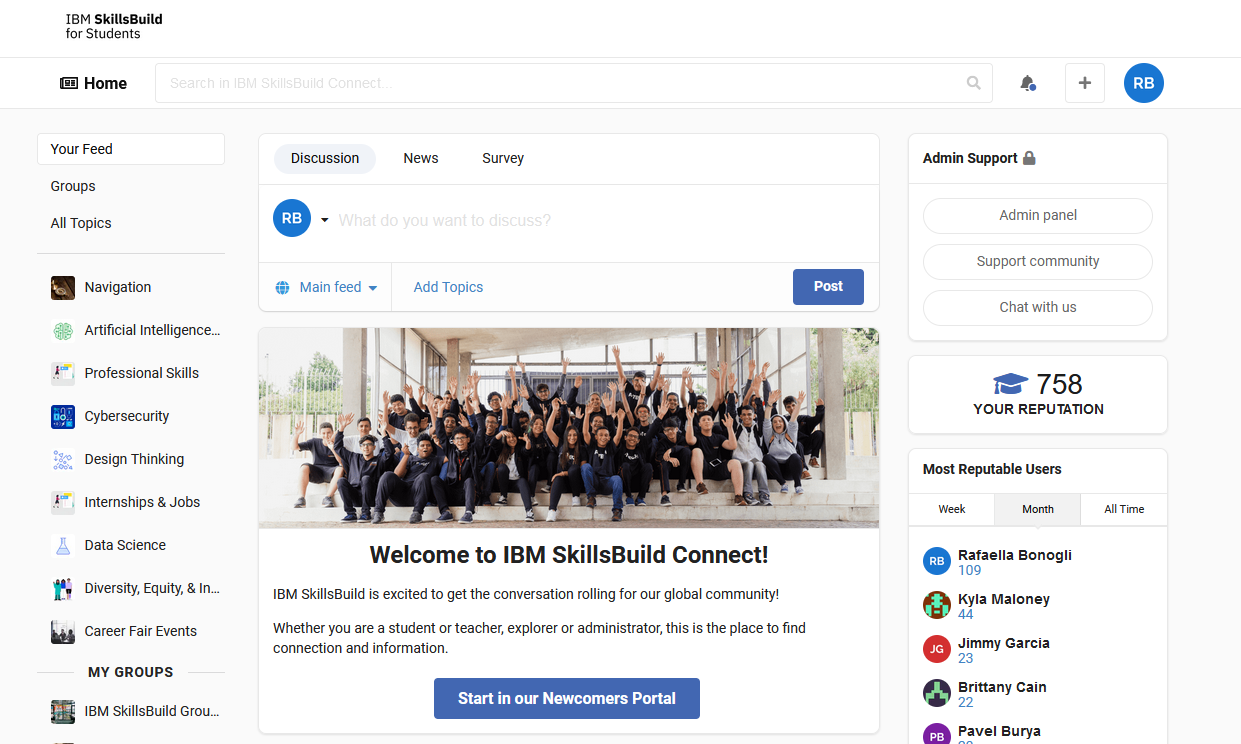 Groups for schools, teachers, and technology topics
Discussions and surveys about what's happening in the tech space and our world
Social engagement that is moderated and secure
FUN, FUN, FUN!
SkillsBuild for Students students can take topics to the next level with discussions on our secure community page.SkillsBuild Connect provides dynamic communities and forums, with the security of automatic and IBM-supported moderation.
In SkillsBuild Connect, you can take advantage of a private group just for your school, where you can connect with students. Students can also join groups that they find interesting, like Artificial Intelligence and Design Thinking.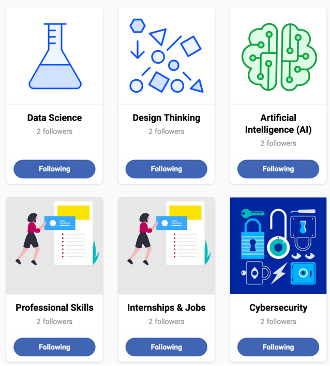 Capabilities
All students can participate in the right conversations with:
Custom, private group pages for your organization or school
The ability to browse, search, and filter posts by content topics
"Reputation" rewards for providing interesting and helpful comments and responses
Teachers and Admins can use SkillsBuild Connect to:
Connect with other organizations and crowd-source answers to online learning challenges
Post assignments and reminders forSkillsBuild for Students courses
Request new features from the SkillsBuild for Students team
Feedback on SkillsBuild Connect
We would love to hear your feedback on the resources provided in this teacher toolkit. Join us on SkillsBuildConnect and give us your feedback in our "Teacher Resources" group HERE.