Workplace Learning – Master the professional skills to be future proof!
Are your students ready to compete in today's workforce? Have they mastered the professional skills that employers are looking for? Our Workplace Learning extensions (now available to all Open P-TECH teacher users) offer educators the opportunity to deepen their students' understanding of core technical and professional skills available through Open P-TECH's self-paced courses. The extensions give teachers guidance on how to help their students push their newfound knowledge and matter the seven essential professional skills that are most in-demand by employers globally. Extensions are written by educators for educators with a suggested sequencing that spans three years for a scaffolded skills development progression.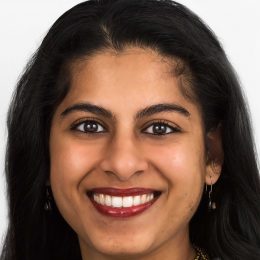 Monoswita Saha
Manager,  Education and Skills, IBM Corporate Social Responsibility
Monoswita leads global community engagement for the P-TECH Network of over 200 schools across over 25 countries and growing.  She drives innovation, communications, thought leadership, and foundational learning for the Network and beyond.  Previously, Monoswita led P-TECH replication and implementation for North America and the largest global education and skills summit hosted by IBM. Monoswita is a problem solver who is committed to fostering ecosystems for equity.
Monoswita started her career in education as an alternative high school English teacher through Teach For America. This experience propelled her to seek avenues for high school students to find direct pathways from school to workplace experiences and employment opportunities. Monoswita holds a bachelor's degree in economics and English from the University of Connecticut and a master's degree in public administration from the Columbia University School of International and Public Affairs (SIPA).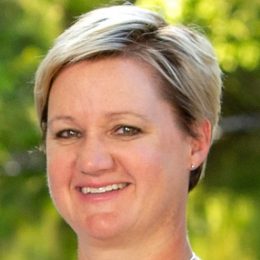 Theresa Zakavec
Teacher, Falcon Tech in Longmont, Colorado
Theresa is a PTECH teacher at Skyline High School in Longmont, Colorado. She has been a teacher in the St. Vrain Valley School District since 2005 and has worked at both the middle school and high school level in a variety of positions: Teacher (reading specialist, ESL, and English), GT Liaison, Curriculum Writer, and Staff Development Educator. In her current position, she is responsible for monitoring the academic success of her students in the Falcon Tech program and teaching the IBM Workplace Learning Skills in her Guided Study classroom. In summer 20202 Theresa joined the IBM team as a lead author for the Open P-TECH Workplace Learning Channel.
Theresa holds a bachelor's degree in Psychology from the University of Colorado, Denver, and a master's degree in Education from the University of Northern Colorado, Greeley. She holds teaching certificates in Secondary Language Arts and is endorsed in Culturally and Linguistically Diverse Education (K-12). In 2016, she was on the team who was awarded the CDE ICAP Award and last year was named Skyline Teacher of the Year.