Partners in P-TECH – American Airlines
The saying "it takes a village to raise a child" applies to P-TECH, an innovative model of public education designed to provide young people with the skills needed in today's technology-heavy job market.
American Airlines is a fully engaged citizen in that village as a P-TECH partner.
P-TECH students put themselves on a path to earn both a high school diploma and a no-cost, two-year postsecondary degree in a science, technology, engineering or math-related field.
In order to do that, motivated students need to be supported by a village of high school teachers and their administrators, colleges, governments and industry partners, such as Bosch, IBM, Orange S.A., Virgin Media and American Airlines.
And the village is now global, spanning 24 countries with over 400 schools and colleges, and more than 600 industry partners.
In Dallas, Texas, over 7,700 students are enrolled in 18 P-TECH schools with the support of nearly 80 industry partners.
One of those industry partners is American Airlines, who for three years has supported the students and teachers at W.H. Adamson High School as a P-TECH school.
IBM.org spoke to three leaders of the initiative at American Airlines: Ana Torres, director of technology transformation, Jim Catlin, technical delivery manager at AA.com, and Cristina San Martin, technical delivery manager, mobile app. Each of them shared their perspective on what it takes and means to be a P-TECH industry partner.
Our thanks to the American Airlines team for their time, leadership and commitment to helping young people.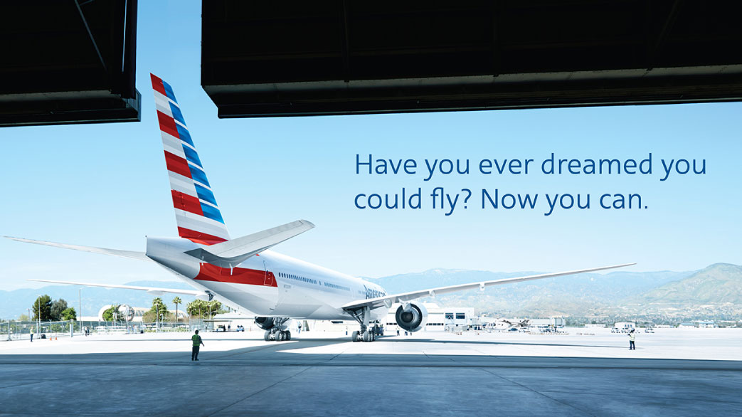 Why did American Airlines decide to become a P-TECH industry partner?
There were several reasons, but we think they boil down to two things. One that is aspirational and another that is practical.
On an aspirational level, the Dallas area is not only the community where we work, it's the community where we live. It's that notion of community and supporting one another that is so important to American Airlines.  Many students in the Dallas Independent School District (DISD) are underserved, despite the hard work of so many people. Graduating from high school will be a challenge for many of these students.
Yet, we know that many technology jobs today don't necessarily need full university degrees. If we can focus and support these students, we can get them the education and skills to compete for these jobs; which is what P-TECH does. This is something that is good for all of us and is a great opportunity for American Airlines as a citizen in the community.
Serving our customers requires a diverse and skilled employee team. There is a great shortage of technology workers throughout the Dallas metroplex—we're constantly looking at how we train new talent and how we bring in new talent. By participating as a P-TECH industry partner, we are actively participating in the pipeline of talent we're always going to need.
There are over 7,700 P-TECH students in our area now, including about 350 students in the program at Adamson—that's an amazing pipeline of talent!
How did you personally become involved in P-TECH?
In 2017, one of our leaders lived near Adamson High School and learned about the work they were doing with P-TECH. He advocated to Maya Leibman, our chief information officer, and to others, that American Airlines should participate in the program. They all agreed.
It was actually easy from there; it gets in your blood to meet these students and you get to see their aspirations and their excitement—and it just gets you. You can never let it go. When you look at these students and the opportunities they have ahead of them—it's just so exciting, you just want to be involved.
Was it challenging getting executive support to become a P-TECH industry partner?
To be honest, buy-in was relatively easy, especially with the forward-looking and forward-thinking leadership team that we have at American Airlines.
There's a book called the Infinite Game that points to building strong, resilient businesses that stand the test of time. That's something we believe at American Airlines and something our executive team talks to us about all the time—the continued longevity of our business and our relationships. And that extends to being good citizens in our communities.
A few times a year we give updates to our leadership team on various citizenship initiatives. During one of those meetings, there was difficulty with the audio-visual set-up. In the downtime, it was amazing to see and hear Maya, our CIO, explain to the other executives what P-TECH is and what it means to the company. She absolutely knew all the details of the program. When you have someone at that level, who understands and supports you, it's so much easier and honestly, gratifying; knowing that you're participating in something big and hopefully making a difference.
How are American Airlines employees engaged as P-TECH mentors and volunteers?
We provide mentors to support the students with various life skills and we have conducted field trips to the aircraft hangar as well as the American Airlines Museum and Integrated Operations Center, where we control our whole flight operation. We are also actively working toward developing internships and entry level roles for which Adamson P-TECH students could be apply.
What do you wish you had known or done differently when setting up P-TECH?
We started out trying to teach all the technology supplemental learning ourselves and that became unsustainable. With IBM bringing in CodeStream, we've made it easier to staff our volunteer engagements because we don't need unique technical skills, but rather passionate people who want to share with the students what they know about succeeding in life.
What advice would you give to other companies thinking about becoming a P-TECH industry partner?
Do it. It is a rewarding experience to be able to give back to the community that we serve. Mentoring young adults and giving them exposure to a corporate world. Along with a pathway into a career, they might not have known or had an opportunity otherwise.  For us, when you think about American Airlines, we are not just airplanes, flight attendants, and pilots. This partnership in the P-TECH program gives American Airlines another positive platform to showcase diverse careers, from technology to research development and everything in between.
We strongly encourage anyone interested in P-TECH to visit ptech.org to learn more about becoming a partner or to send questions directly to the P-TECH team.